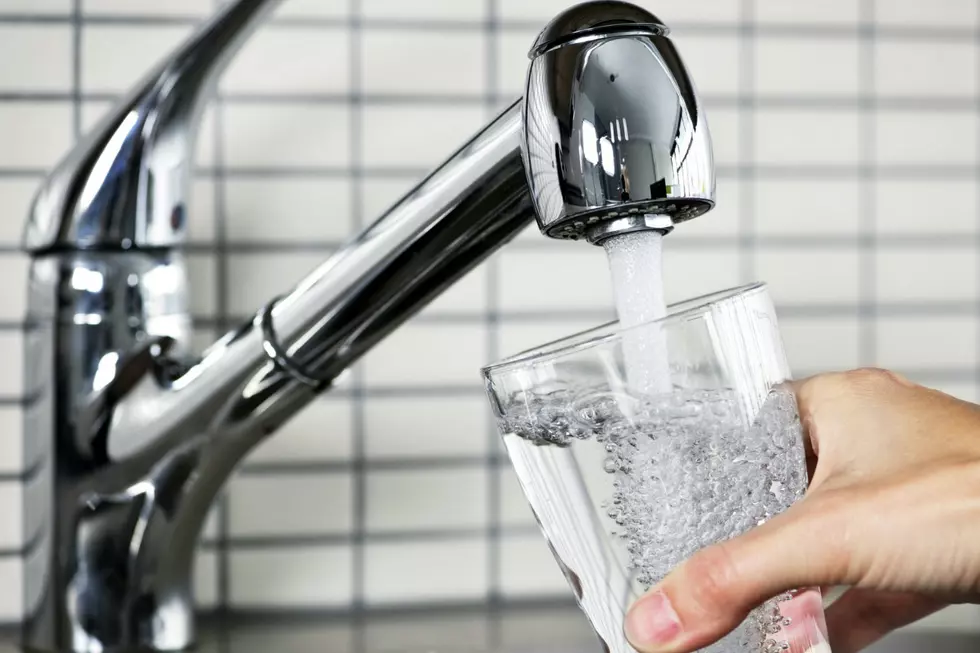 'Forever chemicals' threat in NJ town's water: What you need to know
(Getty Images)
🚰 'Forever chemicals' are in many NJ water supplies
🚰 The state DEP is forcing all water companies to put in filtration systems
🚰 How to find out if there are elevated levels of PFAS where you live
---
It's a serious concern for residents across New Jersey.
Chemicals known as PFAS that can sometimes cause health issues such as liver damage, thyroid disease and cancer have been found in drinking water supplies all over the Garden State, and efforts are continuing to better understand when they pose a significant danger.
Dr. Robert Laumbach, an associate professor at the Rutgers University Environmental and Occupational Health Sciences Institute, is leading a study on the impact of high levels of per- and polyfluoroalkyl substances, PFAS, found in drinking water supplies in Paulsboro.
Only discovered recently
He said the water supply in that town is now being purified and the Department of Environment Protection has set a statewide standard for acceptable amounts of PFAS in water supplies, but not too long ago no one even realized these compounds could be hazardous or toxic.
"Health effects depend on what the level of exposure is, and we're still learning what those levels of concern are," he said.
He explained blood tests are measuring levels of PFAS, and Paulsboro residents are also asked about different health issues and conditions they may or may not have, but no conclusions have been reached yet.
He did point out that over the past few years since people have been drinking purified water in town, some types of PFAS in blood samples of some residents have been dropping.
PFAS are all over the Garden State
Laumbach pointed out that everyone in New Jersey, across the country and around the world had some amount of PFAS in their body.
"he higher the level of exposure, the higher the risk — and it's not that people are going to get cancer if they've been exposed to PFAS, the question is whether it increases the risk," he said.
"Throughout New Jersey, over half a million residents are living in communities that have PFAS levels that were found to be above the current state standards."
He said if you live in a community where high PFAS levels have been found you should have been notified by your water company.
How concerning is this?
Laumbach said this is definitely an issue to be concerned about from a public health point of view because PFAS exposure is so widespread, but the standards set are quite rigorous and water companies are being required to use purification treatment systems to remove PFAS from drinking water.
He said the study is looking to enroll Paulsboro participants through the summer. All adults and children over the age of 7 years old who may have lived in Paulsboro for any length of time between 2005 and 2014 may be eligible to participate. You can call 856-599-1205 for more information.
You can get more information about PFAS in your area in New Jersey here.
David Matthau is a reporter for New Jersey 101.5. You can reach him at david.matthau@townsquaremedia.com
Click here to contact an editor about feedback or a correction for this story.
LOOK: Here are the states where you are most likely to hit an animal
Hitting an animal while driving is a frightening experience, and this list ranks all 50 states in order of the likelihood of such incidents happening, in addition to providing tips on how to avoid them.
LOOK: 20 American foods that raise eyebrows outside of the US
Stac



ker
compiled a list of 20 unusual and uniquely American foods that might raise eyebrows outside the U.S.
Biggest NJ company layoff notices in 2022 and 2023
In some cases, workers may be offered back their jobs or transfers to different locations.
Here's a look at more than a dozen of the biggest announcements within two years.