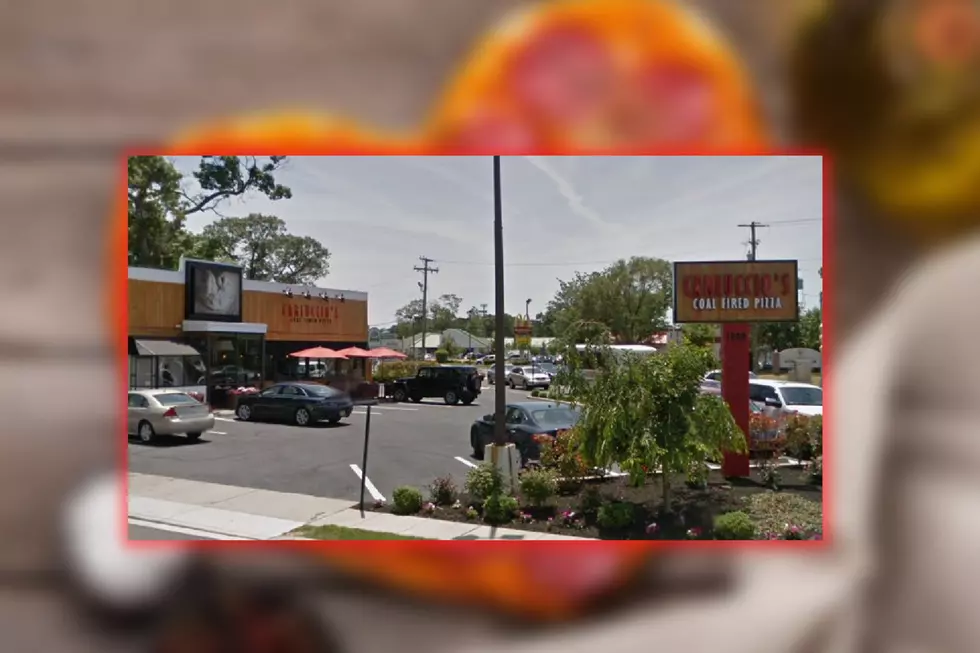 That's Amore! Order Heart-Shaped Pizza in South Jersey for Valentine's Day
Canva/Google Street View
Are you ready to make fun of you? You just might. What I'm about to reveal about myself is pretty corny.
So, I've always had this secret fantasy of someone I like ordering me a heart-shaped pizza. I think it all started the first time I ever saw The Princess Diaries starring Anne Hathaway and Julie Andrews. Mia, Anne Hathaway's character, sends a pizza with M&Ms on it, and I've always thought that was a super-romantic gesture.
Now, I realize that wasn't a heart-shaped pizza, but once those became a thing, the dream evolved right along with pizza shaped this time of year. I'm still waiting to have one ordered for me, but maybe I'll be my own Valentine this year and get one for myself. After all, what's more important than self-love, right?
It turns out, there are at least four places guaranteed to be selling heart-shaped pizzas for Valentine's Day this year.
1.) Carluccio's Coal Fired Pizza
Sitting right on the corner of Tilton and New Roads is Carluccio's. You're not getting any other pie like it here in South Jersey. While I'm imagining theirs might be a bit pricey than some of the other places, you can't go wrong when you know it'll taste good!
2.) Sal's Cafe Coal Fired Pizza
Apparently, Sal's Cafe in Somers Point are offering heart-shaped pizzas this year. The folks over in Somers Point can't rave enough about Sal's. If you're located close enough for a delivery, Sal's is a good option. Make sure you call ahead!
Maurizio's
This is the second year in a row I'm hearing that Maurizio's in Mays Landing will be serving up some festive pies for the holiday. That's not the only place Mays Landing residents can get one, either.
Frankie's Pizza II
Mays Landing residents can also take advantage of Frankie's Pizza II on Route 50 and their festive pizza.
Don't you wish we could just order all of them? No? Just me? Okay...
Well, maybe this will be the year I get my heart... in pizza form. That'll make for a great Valentine's Day!
If you do plan on ordering one, I'd call ahead to place your order. I highly doubt you'll be able to order one day-of anywhere.
"Hidden Gem" Restaurants in South Jersey
Exhilarating Indoor Activities To Get Through Winter in South Jersey
Are you ready for summer? Well, you still have a few more months before you get to bask in all the warmth and sunshine. Luckily, South Jersey has plenty of fun activities you can do to pass the time.
Ten Chain Restaurants Atlantic County Needs