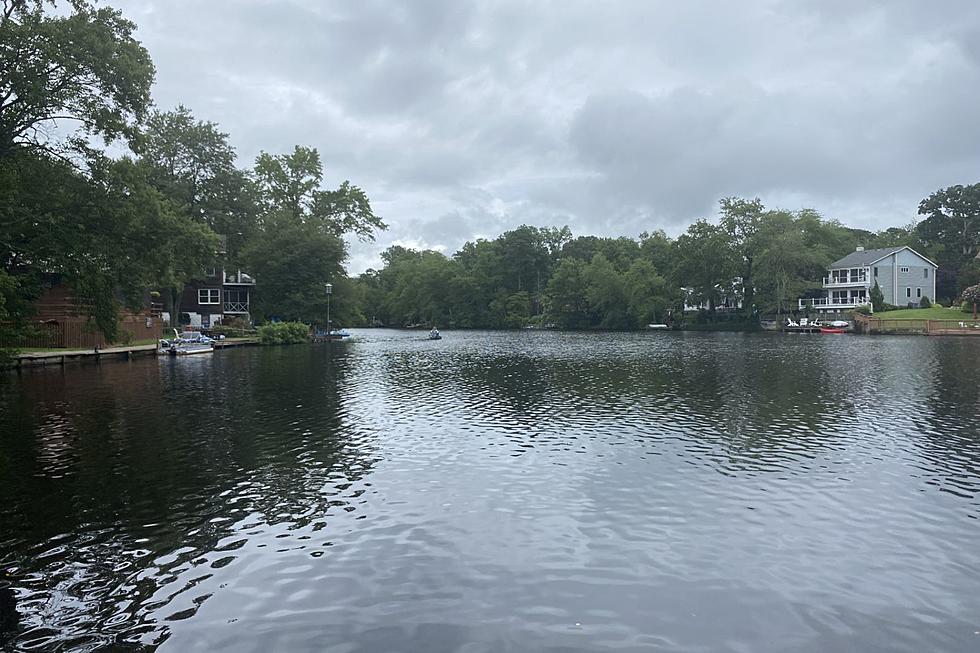 If you don't like the shore, NJ has some awesome lakes
Dennis Malloy / Townsquare Media
If you're looking for a natural place to cool off during the dog days of summer, you're in luck in New Jersey. There are plenty of beautiful and refreshing public lakes where you can soak up the sun and enjoy a fun-filled day in the water.
One of the most popular lakes and a favorite of mine, is Lake Hopatcong, located in Morris and Sussex counties. Known as the largest freshwater body of water in the state, it stretches over 4,000 acres.
Whether you're looking to swim, fish, or partake in some water sports, Lake Hopatcong has it all. You can also rent a canoe or kayak and explore its beautiful coves and islands. It's not overrun with tourists and there are some great spots to eat along the lakeshore.
If you're looking for more of a beach-like experience, head to Spruce Run Recreation Area in Hunterdon County. This huge lake offers sandy beaches, with designated swimming areas, lifeguards on duty, and shady picnic spots.
Spruce Run is an ideal location to spend a day with family and friends. The nearby hiking trails are an added bonus for nature lovers who want to explore the surrounding wilderness.
If you have the time to wander way off the beaten path, Wawayanda State Park in Sussex County is a must-visit destination. Nestled amidst the picturesque Kittatinny Mountains, the park is home to the stunning Wawayanda Lake with crystal-clear waters for swimmers who don't like typical Jersey "lake water."
You can sunbathe on the sandy beach, cool off in the clear water, or have a picnic with the family. The park also offers camping facilities, so you can stay a little longer and enjoy the tranquility of nature.
Another gem worth exploring is Round Valley Reservoir in Hunterdon County.  As one of the deepest lakes in the state, it offers a unique swimming experience. Surrounded by rolling hills and lush greenery, this peaceful lake provides a serene atmosphere to soothe your senses. Pack a picnic, take a dip in the cool water, and relish the breathtaking views - it's a recipe for a perfect day out.
If you don't mind cedar water, it's tea colored but very clean, check out the lakes in South Jersey. The Pine Barrens sits on top of one of the cleanest aquifers on the East Coast, with very little development, so yeah, the water is clean. My favorite here is Atsion Lake in the Wharton State Forest in Shamong right off Route 206.
There are even a handful of old style cabins along the lake that you can rent for the week, but you have to do that way in advance. For some families, it's become their summer tradition.
Another lake you want to check out is Lake Absegami in Bass River State Forest in Tuckerton, Ocean County. Lake Absegami is a 67-acre lake created in the 1930s and is the center of the forest's recreational facilities. It is great for swimming as will as a a serene setting for boating and canoeing. After taking your dip in the lake check out the trail through the Absegami nature area, which stretches through the woods and a small bog.
You have two completely different types of lakes to enjoy in New Jersey. The northern lakes are deeper with crystal clear water and the southern lakes are shallower and feature that "tea colored" water that is clean. The ironic thing is that some of the lakes up north allow power boats whereas the lakes in South Jersey do not.
Like we said, if you're not a fan of the Jersey Shore, you still have plenty of options in the great Garden State.
Gorgeous views: 13 NJ lake house rentals in North Jersey
Lake life — it's a thing in New Jersey. Sussex, Passaic and Morris Counties have their own shores, held near and dear by visitors and locals, alike.
Here's a roundup of a dozen breath-taking lakefront rentals in North Jersey, many along Lake Hopatcong or Upper Greenwood Lake.
A look around charming Medford Lakes
Opinions expressed in the post above are those of New Jersey 101.5 talk show host Dennis Malloy only.
You can now listen to Dennis & Judi — On Demand! Hear New Jersey's favorite best friends anytime, anywhere and any day of the week. Download the Dennis & Judi show wherever you get podcasts, on our free app, or listen right now.