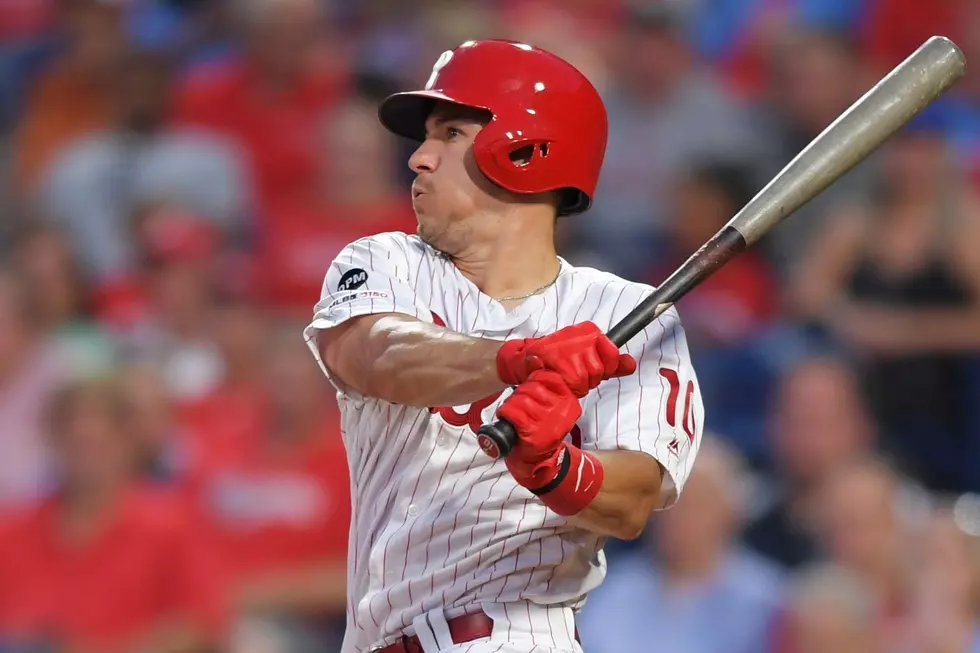 JT Realmuto Expected to Miss Spring Training Games With Injury
(Photo by Drew Hallowell/Getty Images)
JT Realmuto joined his teammates who reported with Pitchers and Catchers to Phillies Spring Training, but you should expect to see him on the field for at least a few weeks after suffering an injury:
The good news is that Realmuto should be ready for the start of the regular season but this injury forces him to loose valuable time in Spring Training to work with the pitching staff and get at-bats in the Florida exhibition games.  Most broken thumbs take 2-8 weeks to heal and have a full recovery depending on the severity and location of the break.
Just a few weeks ago, the Phillies re-signed the All-Star Catcher to a five-year contract $115.5 million contract as part of the moves by new Phillies President of Baseball Operations Dave Dombrowski's efforts to keep the team competitive and build towards becoming a World Series contender again sooner than later.
Since coming to Philadelphia ahead of the start of the 2019 season, JT Realmuto has been top five in Major League Baseball in Games Started at Catcher and won the 2019 NL Gold Glove along with leading the National League in Runners Caught Stealing by a Catcher (43).  Over the last two seasons, Realmuto finished top four among Phillies Hitters in Home Runs, RBI, and Slugging Percentage.  Realmuto is currently ranked seventh among MLB Active Catchers in Runners Caught Stealing Percentage (35.8%).
Phillies Major Award Winners Since 1980