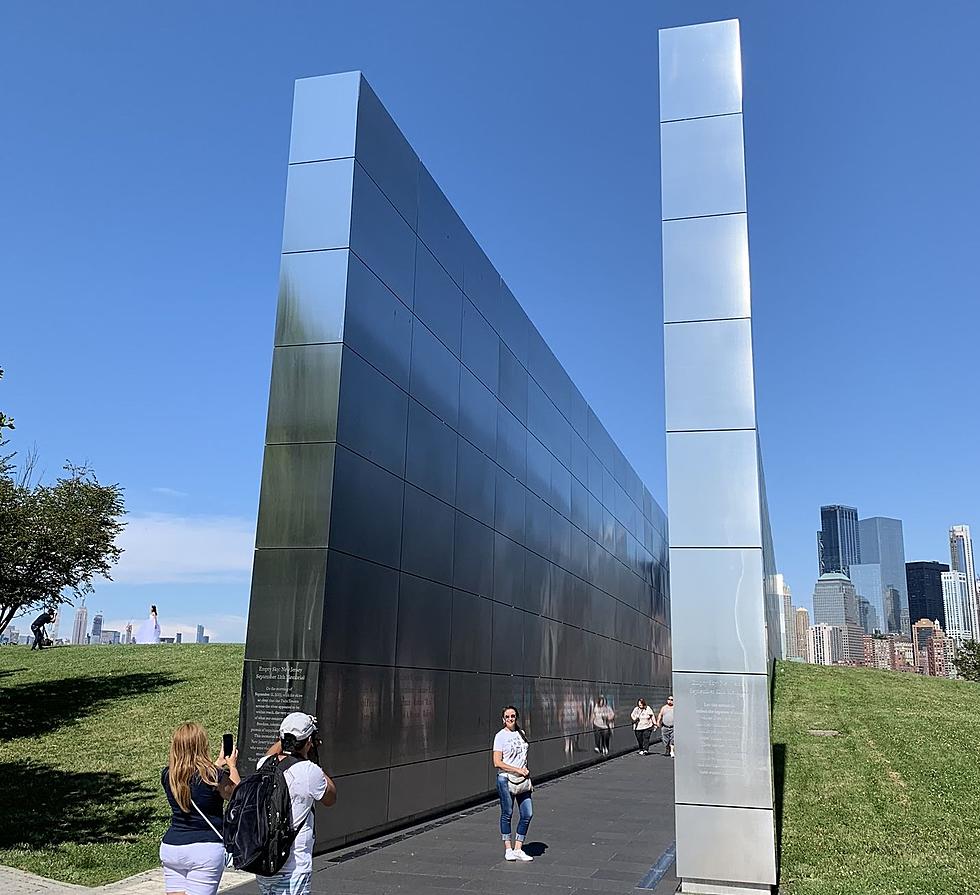 New Jersey's Most Iconic Landmark is Definitely Worth A Trip
Shawn Michaels
This is one day trip that everyone in New Jersey needs to do this summer because it combines breathtaking scenery and history and it's all part of the "Jersey Story". A trip to Jersey City in Hudson County (1 Audrey Zapp Dr, Jersey City, NJ 07305) is where you are going to visit the iconic Liberty State Park.
In a recent article by "Wealth of Geeks" they listed the most iconic landmarks in America "Whether you are looking to explore history, culture, music, sports, nature, or art, our large country has landmarks as diverse as America's 50 States."
A visit to Liberty State Park is an awesome day trip. My wife and I went for a visit and it was a pretty cool day. First, you can check out the Liberty State Park grounds in Jersey City, then you can hop on their shuttle ship, which you need to book and get tickets. The ship will run you to Ellis Island and then to the Statue of Liberty. They (Ellis Island and the Statue of Liberty) are only accessible by boat. Make sure you have your camera because there are breathtaking photo ops.
According to "Wealth of Geeks" they said "You can experience the innovative spirit and historical significance of the state all in one New Jersey landmark.  Millions of people a year come to this waterfront park to take in stunning views of the Manhattan skyline, visit the state-of-the-art Liberty Science Center and the biggest planetarium in the Western Hemisphere, and catch ferries to The Statue of Liberty. Locals also love it for its hiking, biking trails, picnic areas, and performance spaces."
Check out their website for information and schedules,  but it truly is an awesome day trip. The scenery of the Hudson River, the Park, Ellis Island, and the Statue of Liberty are amazing and must-see to appreciate. Not to mention what history is right at this location. The ride on the shuttle ship is cool too. I said it was a bucket list adventure to see the Statue of Liberty in person.
LOOK: Explore the iconic buildings from every state
From colonial homesteads to mansions by the ocean, iconic buildings define every state in the country. Stacker compiled this list of notable examples from historic and government reports and news articles.
LOOK: Stunning vintage photos capture the beauty of America's national parks
Today these parks are located throughout the country in 25 states and the U.S. Virgin Islands. The land encompassing them was either purchased or donated, though much of it had been inhabited by native people for thousands of years before the founding of the United States. These areas are protected and revered as educational resources about the natural world, and as spaces for exploration.
Keep scrolling for 50 vintage photos that show the beauty of America's national parks.