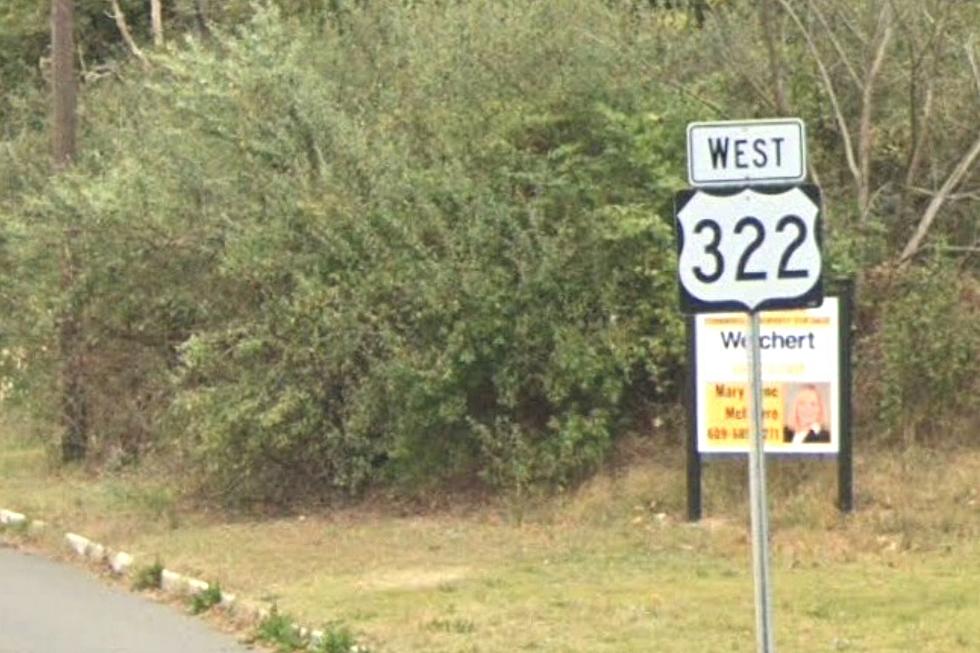 NJ teen dies in horrific crash on Route 322
Sign for Route 322 (Google Street View)
MONROE (Gloucester) — A fiery crash Sunday on Route 322 left a 17-year-old driver dead.
The teen from Laurel Springs was driving a Nissan Maxima about 9:20 p.m. west on Route 322 near Coles Mill Road in the Williamstown section. The vehicle drifted into the eastbound lanes, according to Monroe police.
While trying to get back into the correct lane, the car spun clockwise and went off the right shoulder, police said.
The car hit a pole, snapping it at its base. The car then overturned, hit trees and caught fire before the teen could be rescued, according to police.
The teen's identity was not disclosed by police.
Contact reporter Dan Alexander at Dan.Alexander@townsquaremedia.com or via Twitter @DanAlexanderNJ
Why you shouldn't visit the Jersey Shore this summer
10 reasons why you might want to rethink that visit...
NJ's most and least COVID vaccinated towns, by county
New Jersey reported just short of 4 million people fully vaccinated against COVID-19 statewide, heading into the last week of May. So how does that break down across all 21 counties?
And, how can some communities show a vaccination rate of more than 100%, according to state data? Reasons include people who have moved, those who are traveling and not residing at home where the census counted them, students who may select their school residence for vaccination data and people in long-term care (or other facility-based housing) among other reasons, as explained in a footnote on the state COVID dashboard.