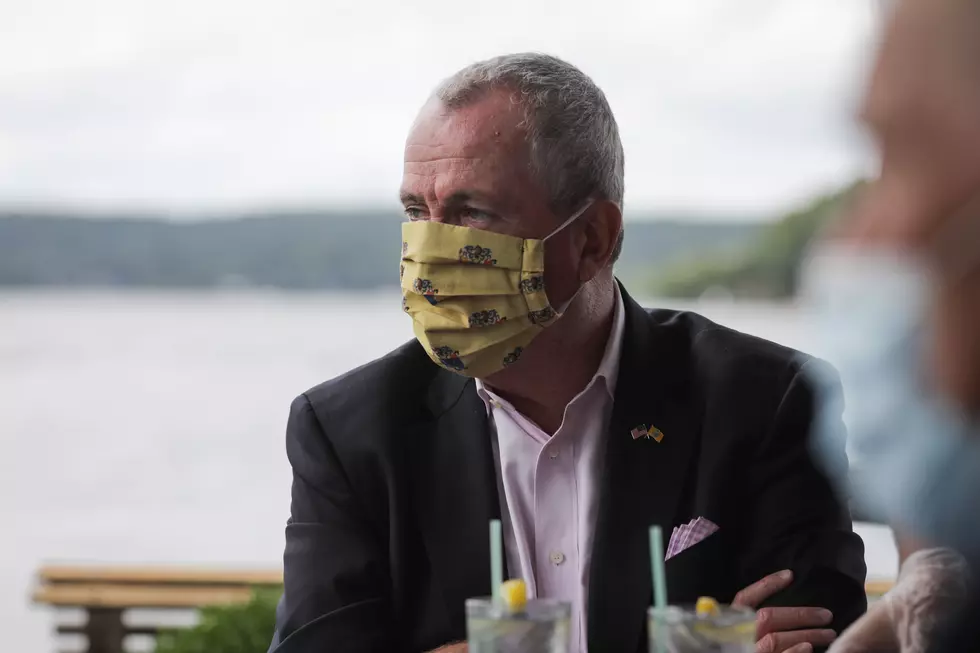 Reports Say Murphy to Announce New COVID Restrictions Today
Office of the Governor
Multiple published reports say Gov. Murphy will announce new COVID-related restrictions at a press conference Monday afternoon.
As cases of COVID-19 spike across both the Garden State and the nation, Gov. Murphy, appearing on CNBC this morning, said he will, "will take some steps," to limit the spread of the virus. He described his actions as, "tweaking our parameters at the edges."
Murphy went on to say that what may happen Monday afternoon will not be anything like the statewide lock down he initiated in the spring.
Indoor dining and indoor traveling sports teams seem to be in Murphy's crosshairs at the moment.
Appearing on WNYW-TV's "Good Day New York" program this morning, the governor said about bars and restaurants, "We're looking at hours as it relates to indoor dining. There are certain areas where restaurants stay open later, people's habits get sloppy. When you sit at a bar, transmission rates, we're seeing, are high."
As for sports, Murphy has indicated that collegiate-level sports in New Jersey may not be impacted but indoor sports up to the high school level that involve interstate travel could be. He said, "If you're playing indoor sports tournaments with other states, we're seeing transmission not from the sport, but from adjacent activities."
Murphy said the majority of the increase in COVID-19 cases seems to be coming from private events in homes. The governor said initnating more restrictions on this level is not feasible simply because the state cannot enforce those rules unless there is a very large party or gathering.
An official announcement from Murphy is expected to come around lunchtime today.
Enter your number to get our free mobile app
Sunset on the beach in Cape May County on the last day of summer, 2020