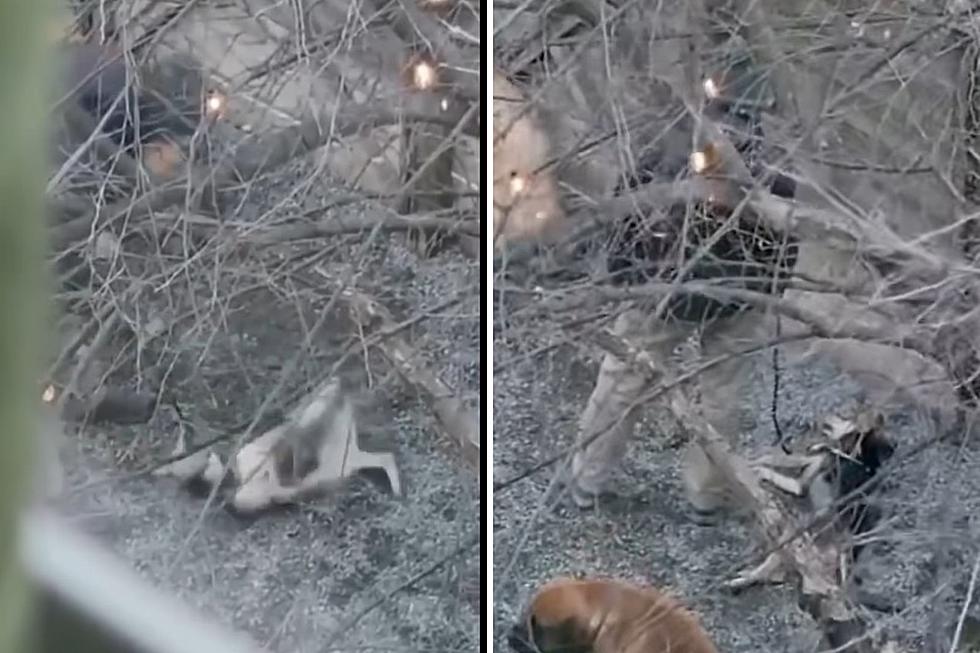 Training or abuse? Video leads to shutdown of Rahway, NJ facility
Dog on video at Bubba Luv Training and Rescue in Rahway (Jana Desiree via Facebook)
🔴 A neighbor took video of a Rahway dog training facility after hearing whimpering & crying
🔴 The city took immediate action to close Bubba Luv Training and Rescue
🔴 The owner said it was a "corrective behavioral response"
---
RAHWAY — A training center/rescue center has been shut down after video surfaced showing dogs being choked and beaten.
The videos, which were taken by a neighbor, showed a man at the Bubba Luv Training and Rescue in Rahway pulling hard on a leash as the dog jumps up and down. In another video, a trainer puts their knee on a dog and appears to be choking the dog. There is no audio with the posted video.
The neighbor told ABC 7 Eyewitness News she heard "whimpering and crying" and decided to take video as evidence.
"We are so thankful that a member of the community took the video and was brave enough to come forward and report the incident to the Rahway Police Department," Mayor Raymond A. Giacobbe said in a statement.
WARNING: Some may find this video disturbing:
The city's code enforcement found went to the Bubba Luv facility on Main Street and found several violations of the Uniform Construction Code. which forced it to be vacated. The local Health Department and Associated Humane Societies examined the dogs there and found them to be in good condition, according to the mayor.
'Outrage' is understandable
Giacobbe said he shares the "outrage" at what is shown in the video but asked for patience.
"The Police Department has received thousands of calls since the video was posted online, and I ask everyone to be patient and let law enforcement officials handle the investigation," Giacobbe said.
The owners of the facility said in the comment section of the Rahway police Facebook page that the video shows a "corrective behavioral response" that can be upsetting to see without context.
"The video clip showed a dog biting their leash and spinning on their hind legs while exhibiting a snapping behavior sometimes referred to as 'alligator roll.' This is a familiar behavior that requires repetitive training to address. I removed the leash from their mouth using a forceful upward leash correction technique. The dog discontinued snapping, and rolling after this corrective action and resumed normal activities," the owners said.
Bubba Luv has taken down all their social media and website.
Dan Alexander is a reporter for New Jersey 101.5. You can reach him at dan.alexander@townsquaremedia.com
Click here to contact an editor about feedback or a correction for this story.
2023 Seaside Heights Polar Bear Plunge
Photos from the 2023 Seaside Heights Polar Bear Plunge, which raised $2.5 million for the Special Olympics New Jersey.