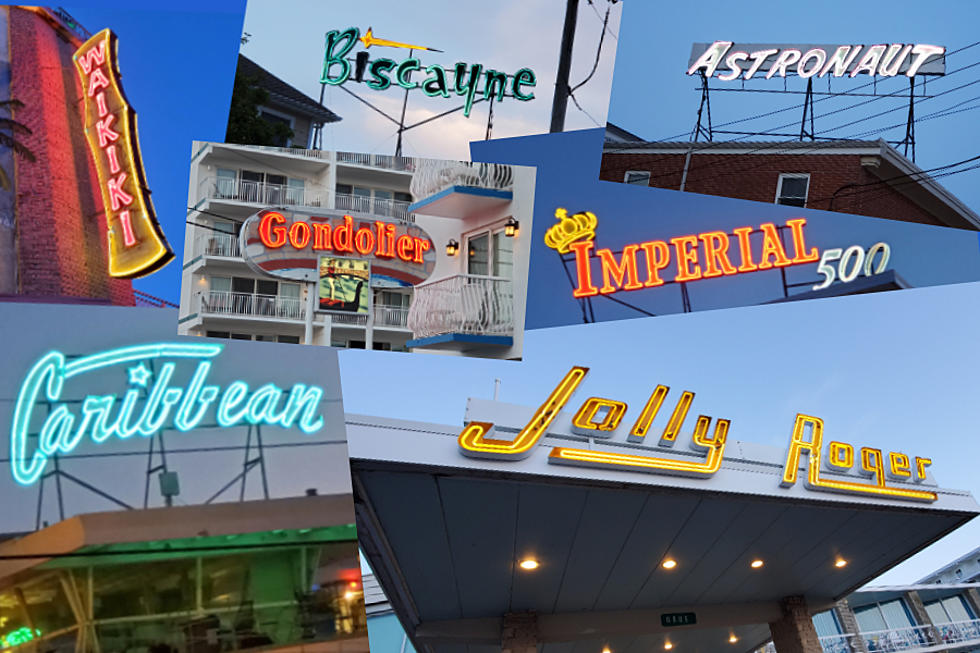 Wildwood, NJ attraction may get title of best pop culture museum in U.S.
Neon motel signs in Wildwood Crest, NJ - Photos: Chris Coleman
WILDWOOD — Already known for its free beaches and 2.5-mile boardwalk, the Wildwoods may soon be recognized for something else: having the best pop culture museum in the country.
The Doo Wop Experience Museum in Wildwood is in the running for "Best Pop Culture Museum" in USA Today's 10Best Readers' Choice travel awards.
To get the museum to No. 1, Wildwood admirers and visitors can vote online once a day until the voting period ends on Feb. 13.
"We are so proud to be home of the coolest, retro-funky museum in the country," said John Donio, president of the Doo Wop Preservation League of The Wildwoods.
Donio describes the museum as a "time machine" that's "home to a treasure trove of neon signs, mid-century architecture, artifacts, furniture, and music from a bygone era in American history."
The museum along Ocean Ave. also features a 1950s-style malt shop with period furniture. The front entrance puts the 1950s and 1960s Doo Wop architecture on display in the way of vintage neon signs from former hotels.
As of Tuesday afternoon, the Wildwood museum was ranked No. 3 based on votes.
There are 20 finalists, including the Computer History Museum in California, the Esse Purse Museum in Arkansas, the Mothman Museum in West Virginia, and the National Baseball Hall of Fame and Museum in Cooperstown, New York.
A winner will be announced on Feb. 24.
Dino Flammia is a reporter for New Jersey 101.5. You can reach him at dino.flammia@townsquaremedia.com
Click here to contact an editor about feedback or a correction for this story.
Top 200 '70s Songs
Ultimate Classic Rock counts down the Top 200 '70s Songs.
LOOK: Here's where people in every state are moving to most
The 99 top paying jobs in New Jersey
How much do you make? These are the occupations in New Jersey with the highest median annual compensation. Source: Federal Bureau of Labor Statistics, 2022