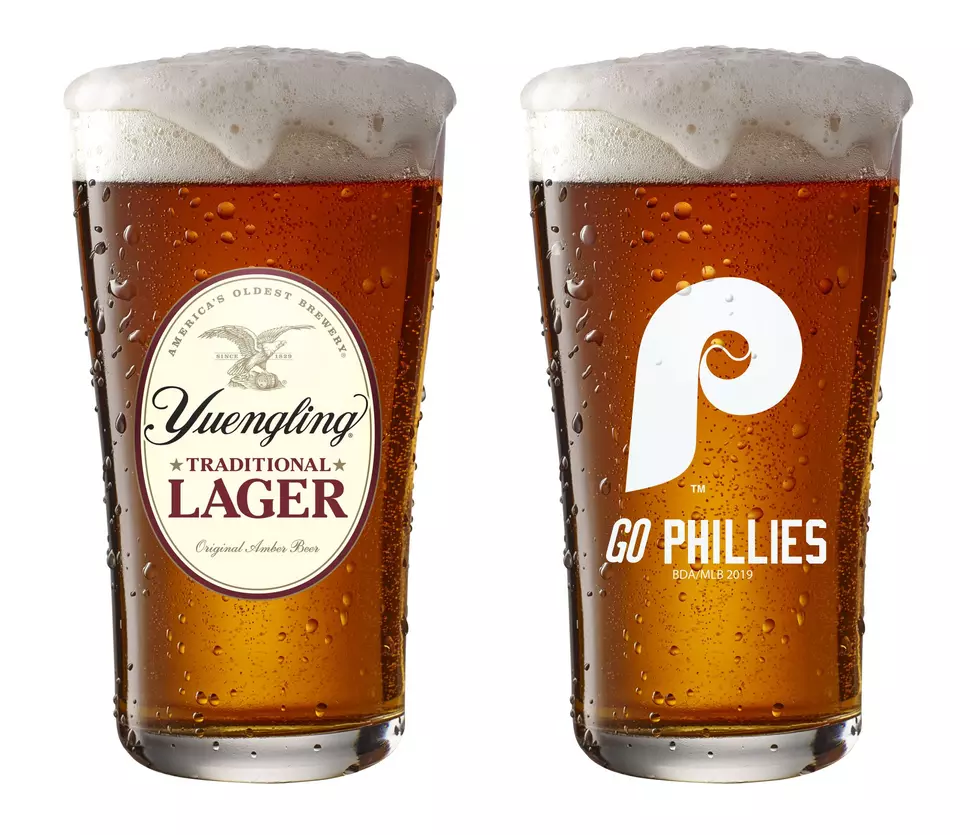 Yuengling Partners With Phillies to Release Retro Beer Can
Credit: Yuengling.com
If you love Yuengling beer and love the Philadelphia Phillies we have great news for you. NBCsports.com recently reported that Yuengling will continue to be the official beer of the Phillies.
Not only is Yuengling the official beer of the team but the beer company will be putting out some limited-edition Phillies Yuengling cans that will have the old school Phillies logo on it.
In the caption of an Instagram post showing off the new beer can Yuengling let everyone know that fans should be on the "lookout for new cans, tailgates and more all season long!"
According to NBCsports.com, Yuengling released a statement that said, "These special Phillies Yuengling Lager cans will be available on shelves in 12-pack cans in select markets or at Citizens Bank Park in 16-ounce cans."
On February 11 the D.G. Yuengling & Son, Inc. beer mentioned on Instagram that they are very proud to be partnering with Philadelphia Phillies pitcher, Aaron Nola, once again.
From the looks of it, even the box for the beer will have "Let's Go Phillies" on it.
Enter your number to get our free mobile app