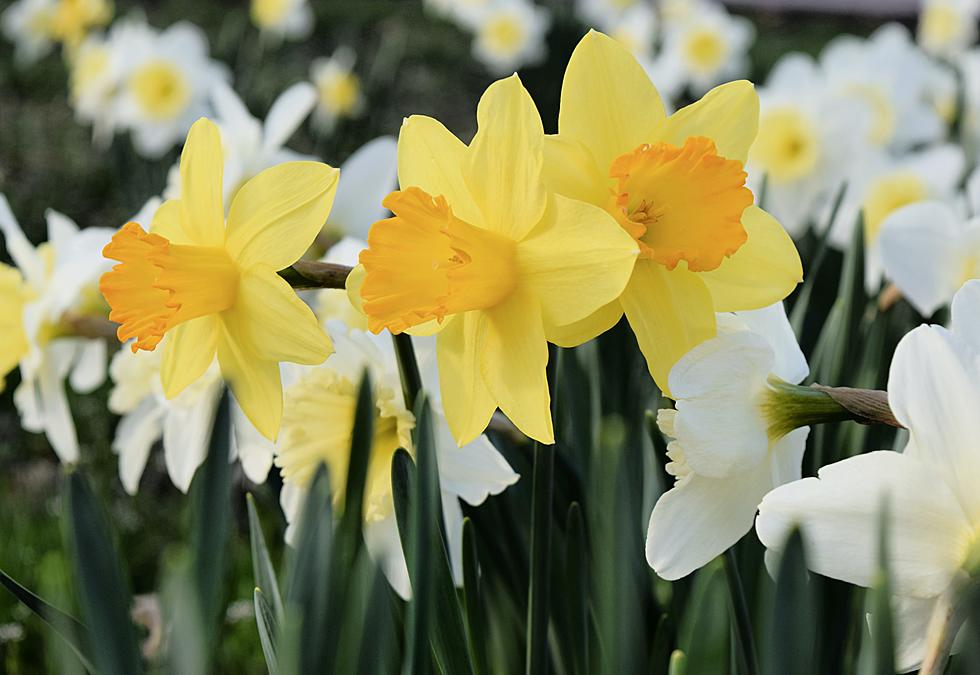 Walk Amongst The Flowers At New Jersey's Best Daffodil Festival
Photo by Ginger Jordan on Unsplash
Spring has officially sprung here in the Garden State. Guess that means we can abandon our hopes for snow. That's alright. When the snow winds bid us goodbye, the flowers bloom to say hello!
One of the prettiest times of the year here in Jersey is undoubtedly springtime. The trees start budding, all the spring babies start to appear, and the flowers start to bloom. You know it's springtime here in the Garden State when flowers are on everybody's mind. Tulips, sunflowers, whatever your preference, Jersey has somewhere for you to go and indulge in your favorite spring blooms.
One of the best and most family-friendly events to enjoy as a lover of springtime blooms is the Daffodil Festival in Summit, NJ. This year's festival is coming up quick!
Crafts, a petting zoo, local vendors, and great food are what you're in for when you and the kids head out to the Reeves-Reed Arboretum's annual Daffodil Day. This year's event is set for Sunday, April 16th on the grounds of the Arboretum. According to OnlyInYourState.com, there will be plenty of fun to had for all ages. Not to mention, some really great sites for some memorable photographs.
You can even learn about various ecosystems that exist throughout the Garden State. These demonstrations will be taught by various vendors and experts with plenty of knowledge regarding what we can expect to bloom during the spring months within the area.
Tickets are $10, but children three years and under are free.
Oh, and don't forget about all the daffodils. Get ready to enjoy them by the thousands!
Find out more info about Daffodil Day at the Reeves-Reed Arboretum HERE.
Hang Out With Wolves At Howling Woods Farms In Jackson, NJ!
Did you know that there's a place in New Jersey where you can get up-close and personal to wolves? It's pretty cool!
Howling Woods Farm
is the organization and they teach you all about wolf preservation and responsible care for these animals.
Check Out This $70,000 Summer Rental in Ventnor
Wondering what your money will get you at the shore in South Jersey?
26 Old Things in South Jersey That You Don't Think of as Old
By the time (no pun intended) you get to the bottom of this list, you'll be looking at things that are over 150 to almost 200 years old right here in South Jersey.