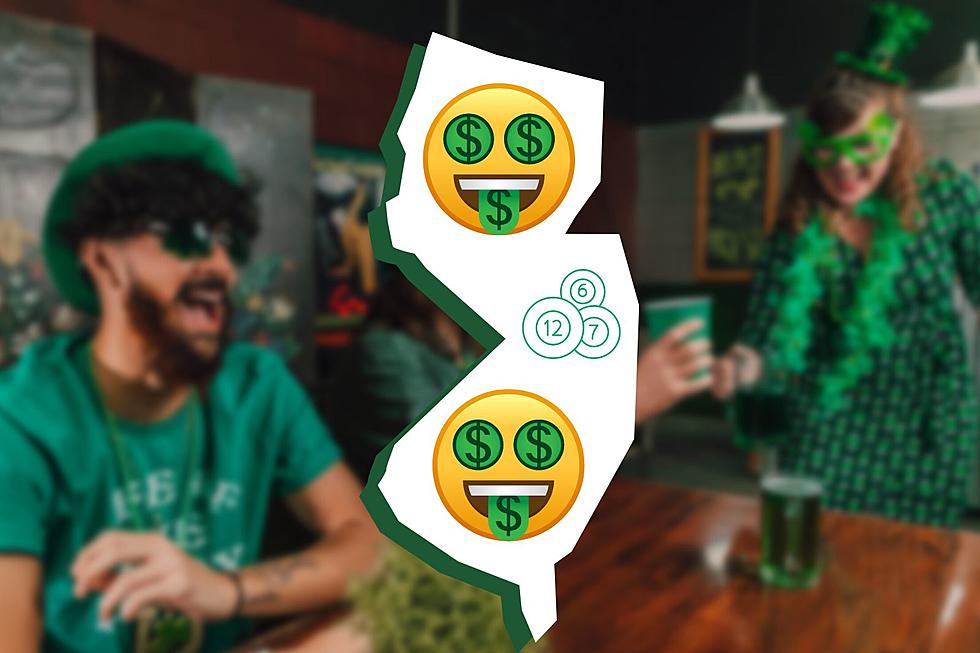 Ready For St. Paddy's? Turns Out, NJ's A Pretty Lucky Place To Be
Canva
Are you ready for the Luck O' the Irish to descend upon you?
If you're someone who celebrates St. Patrick's Day, then you might want to consider getting yourself to New Jersey in time for the holiday. First of all, the Garden State knows how to throw a party where all you'll see is a sea of green. To make a long story short, everybody shows up and shows out for the holiday.
You want corned beef and shepherd's pie? No doubt, there will be a restaurant or bar on every street corner that will be offering some sort of deal on food for St. Patrick's Day. Plenty of people will be having their own parties, too. Try to get invited to one of them so you can enjoy a really great Irish-themed meal for the holiday.
Regardless of your plans, if you plan to spend the day here in the Garden State on March 17th, a new survey has determined that it should turn out to be a pretty great experience for you.
The folks over at USBettingReport.com have determined which states are the luckiest on St. Patrick's Day regarding lottery winnings. It turns out that New Jersey ranks in the top 5! As a matter of fact, Jersey is the third luckiest state when it comes to the Powerball and Mega Millions. With a total of 33 overall wins, it's no wonder people count on "the luck O' the Irish" to work for them that day here in the Garden State.
Will someone from NJ hit it big this year? Who knows? It's happened before though, so get your clovers and rabbit's feet ready in time to play on March 17th!
Source: USBettingReport.com
Best South Jersey Bars For St. Patrick's Day
7 Irish Pubs in New Jersey To Try on St. Patrick's Day
Here are some of the 7, most well-known, Irish Pubs to try throughout the Jersey Shore area this St. Patrick's Day
Items You Should Have To Celebrate St. Patrick's Day In Style
Whether you are Irish or not make sure you have got the gear for this holiday!