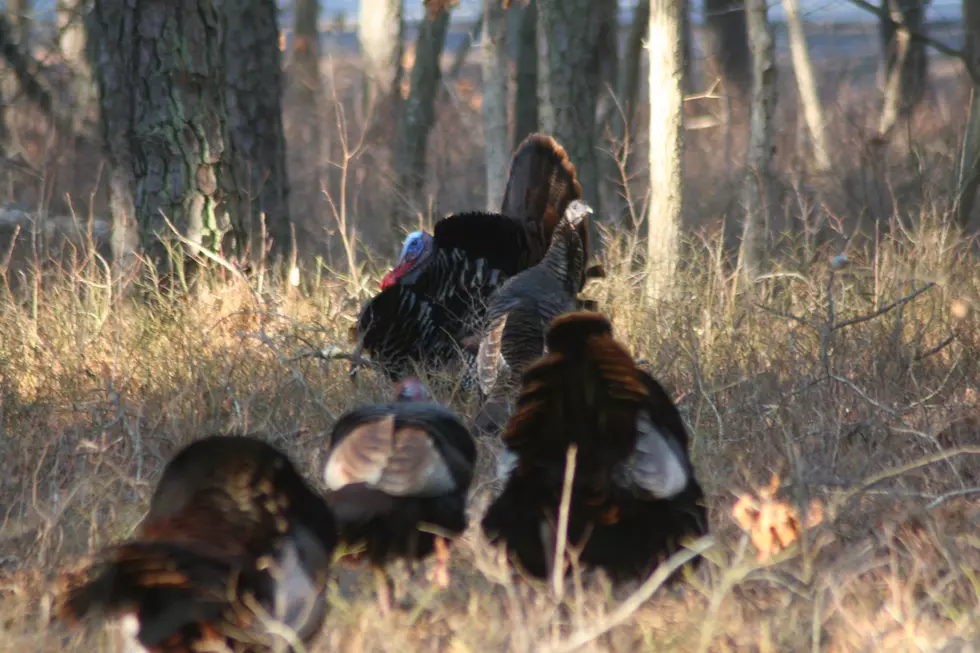 Leftover Turkey Hunting Permits on Sale in New Jersey Starting Monday
Tom Pagliaroli
The gobblers are starting to strut and spread those fans, and the hens are starting to notice.
The jakes (immature males; the "teenagers") are beginning to feel their urges percolating and somehow, someway want to get in on the mating season's pre-season activities...even if it means getting their tails kicked by the dominant males.
Oh yeah, spring turkey hunting season is rapidly approaching, and the Division of Fish & Wildlife will begin selling leftover permits starting 10am Monday, March 29.
While there are permits available for all five weeks, they are by no means as numerous as recent years. No doubt COVID-19 fueled, there was a significant jump in applications in 2020, and it's obvious that a lot of sportsmen and women trying turkey hunting for the first time how good it is in the Garden State, not to mention the thrill of the challenge in the springtime woods and filed/woodland edges.
There are 18 zoned turkey hunting areas (THAs) in the state, with five of the most productive situated in the southern tier counties. These include THAs 14, 15, 16, 20, 21 and 22.
The hunting weeks are broken into weeks A: April 26-30; B: May 3-7; C: May 10-14; D: May 17-21 and 24-28; and E: Saturdays May 1/8/15 and 22. The Y segment spans all weeks and Saturdays for youth hunters with a valid youth hunting license. They are guaranteed a permit in the THA of their choosing.
Permits are available at license issuing agents but frankly, this could mean a wait, especially the first day of sales. We've seen lines forming as early as 6pm (been in a few over the years), with as many as 30-40 hopefuls anxiously awaiting the clock to strike 10. A much more convenient way to score a permit is to visit www.njfishandwildlife.com and click on the Spring Turkey Permit link. The application page is there and also a permit availability chart that will, starting Monday evening, updating the number of permits available per the respective THA.
How Many in America: From Guns to Ghost Towns
Can you take a guess as to how many public schools are in the U.S.? Do you have any clue as to how many billionaires might be residing there? Read on to find out—and learn a thing or two about each of these selection's cultural significance and legacy along the way.
KEEP READING: Here are the best places to retire in America