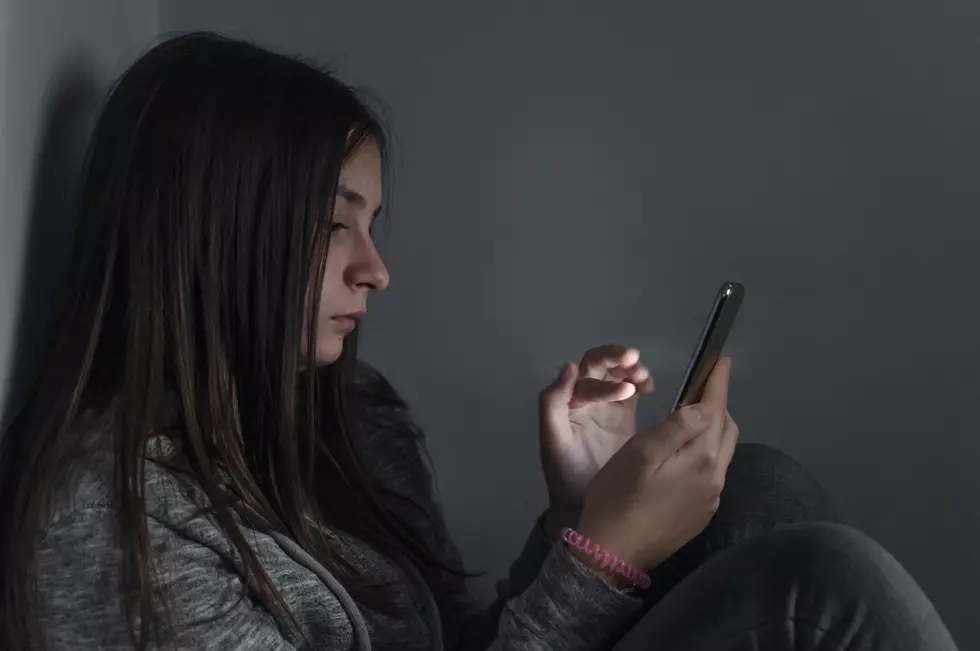 NJ doc answers: Is 13 too young for social media?
dragana991
📱 What are the impacts of social media use?
📱 Are some kids more vulnerable than others?
📱 How do I keep my own child off of social media?
---
Instagram, TikTok, and other popular social media platforms permit anyone over the age of 12 to sign up for a profile.
But that doesn't mean you need to permit your child to join at age 13.
Experts in New Jersey and across the nation are throwing their support behind an opinion recently voiced to CNN by U.S. Surgeon General Vivek Murthy. In an interview, Murthy said he believes "13 is too early" for minors to use social media.
Murthy encourages parents to wait until their child is 16 before they allow them to join the online platforms.
Social media giants have been a target of late for legislators on the state and national level. A congressman out of Utah said he plans to introduce federal legislation that would ban social media accounts for any child under the age of 16. Earlier this month, New Jersey moved to ban TikTok on all electronic devices issued by the state.
Social media's impact on young brains
There's a link between use of social media, and a sense of isolation, depression, and sensitivity to social pressure, according to Dr. Gary Small, chair of psychiatry at Hackensack University Medical Center. It may have a physical impact as well — lack of sleep and exercise, for example.
"It's very habit forming," Small said. "It boosts your dopamine levels ... It's a feel-good hormone and it's linked to all forms of addiction."
At age 13, Small noted, children are still within a rapid period of brain development — technology such as social media platforms "has taken human behavior and put it on steroids."
Small, who is the behavioral health physician in chief for Hackensack Meridian Health, began in-depth research on the topic of social media use after noticing that his own kids were struggling with face-to-face interaction.
Mayo Clinic associates social media use with a number of negative impacts on teens, including exposure to bullying, rumor spreading, and unrealistic views of other people's lives.
Should you keep your child off social media?
Some kids are more sensitive to the potential impacts of social media. Parents and caregivers are likely in the best position to gauge whether or not there's an issue.
"If your child is doing well and getting along with others, you may not be as concerned as if you saw their grades slipping, or they become isolated or depressed," Small said.
According to Small, 13 is too early for a child to be using social media. But it's hard to declare a certain age as "ready" for sites like TikTok.
"What I would advise parents to do is first get a sense of how much a problem it is for their kids," he said.
If your child is already using social in their early teens, taking the option away completely may not be the easiest or smartest task.
Hackensack Meridian Health advises parents to set limits for social media use, including the amount of time spent online, and when.
Parents are also encouraged to "monitor" their kids' social media use for appropriateness.
Small said parents can help by encouraging offline activities, and acting responsibly online themselves.
"Model behavior for the kids, how you can take breaks and how you can do things offline that are really enjoyable as well," he said.
Dino Flammia is a reporter for New Jersey 101.5. You can reach him at dino.flammia@townsquaremedia.com
Click here to contact an editor about feedback or a correction for this story.
LOOK: Baby names that are illegal around the world
Stacker
scoured hundreds of baby name databases and news releases to curate a list of baby names that are illegal somewhere in the world, along with explanations for why they're banned.
LOOK: What are the odds that these 50 totally random events will happen to you?
Stacker
took the guesswork out of 50 random events to determine just how likely they are to actually happen. They sourced their information from government statistics, scientific articles, and other primary documents. Keep reading to find out why expectant parents shouldn't count on due dates -- and why you should be more worried about dying on your birthday than living to 100 years old.