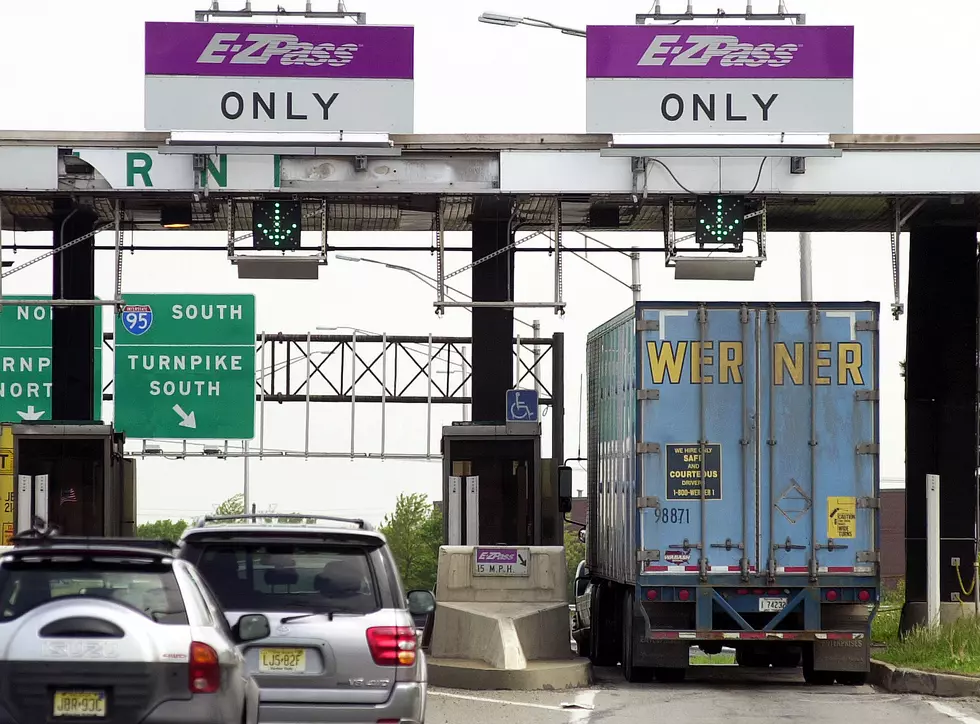 NJ E-ZPass shock: Your transponder may not give you a discount
AP
🚗 Your NJ E-ZPass may not do what you think it will do
🚗 Other states with E-ZPass may charge NJ drivers the cash price
🚗 A new law is designed to let Jersey drivers know what's going on
---
If you have E-ZPass, when you drive to another state that also uses the toll collection system, you would probably assume you will get the E-ZPass discount when you make your trip.
It turns out however that is not necessarily the case.
For that reason Assemblyman John McKeon, D-Morris, sponsored a bill that was just signed into law requiring the New Jersey Turnpike Authority, the lead agency for E-ZPass in the Garden State, to let customers and prospective customers know online if they travel to locations outside of Jersey, they may not get the E-ZPass discount.
He says it's consumer fraud
He said if he goes from New Jersey over the Verrazano Narrows Bridge into New York, he can use the E-ZPass lane because he has a transponder. But "since it generated in New Jersey, I pay the same as a cash customer, so this is really, in my view, consumer fraud."
He pointed out that if you use a Port Authority crossing into New York City you will get the E-ZPass discount, "but places run for example, like the Verrazano Narrows Bridge by the New York Transportation Authority, or other states like Maryland, Delaware or otherwise, we don't get that discount."
He said in New York State there were 30 million transactions last year involving E-ZPass customers with transponders from other states who wound up paying the cash price for their trip instead of getting the E-ZPass discount.
What's the real cost?
That means someone with a New Jersey E-ZPass pays $17 to cross the Verrazano Bridge compared to the discounted E-ZPass rate of $11.52.
McKeon said his legislation, signed into law by the governor on March 13, was supported by Democrats and Republicans.
David Matthau is a reporter for New Jersey 101.5. You can reach him at david.matthau@townsquaremedia.com
Click here to contact an editor about feedback or a correction for this story.
The most Irish towns in New Jersey
Using most recent five-year data from the U.S. Census American Community Survey, we plotted the municipalities in New Jersey with the highest percentage of residents claiming Irish descent. Take a look!
How much your school district gets under Murphy's proposed 2024 budget
Gov. Phil Murphy's porposed 2024 budget includes $1 billion in new spending for school funding including pre-K funding, pension and benefits, and an additional $832 million in K-12 aid, which is listed below by county and district.
LOOK: Food and Personal Care Shortages We Could See In 2023
Learn about the 13 potential shortages that could impact stores in 2023, from produce and meat to snacks and beverages.