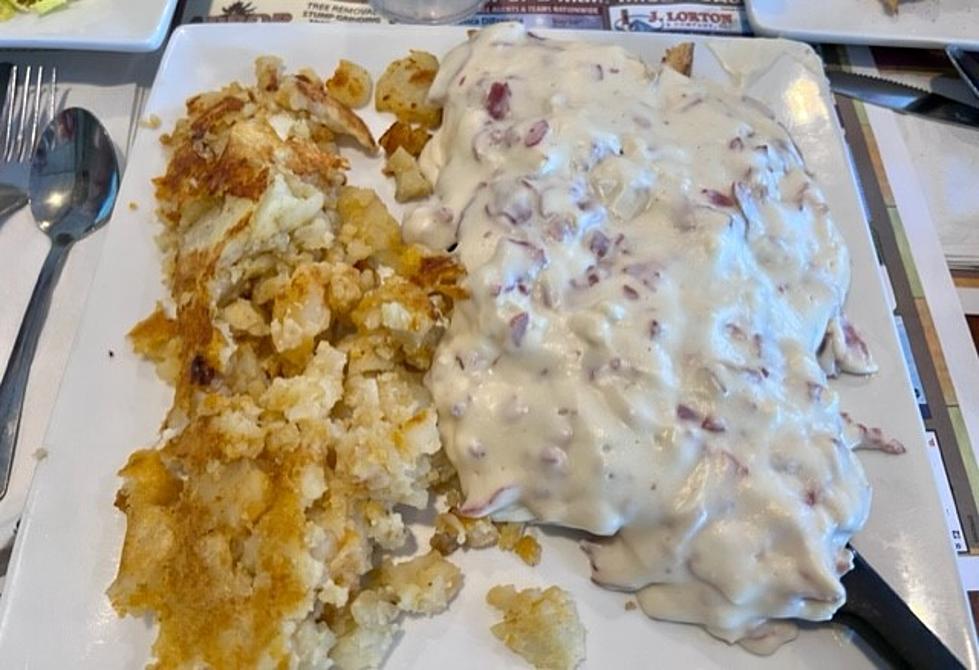 Wow! Great Jersey Shore Spot For Classic "#%?! On A Shingle"
Shawn Michaels
Breakfast is always a meal that folks love to go "out" for on the weekend. This past weekend a lot of dads had their breakfast "out" to celebrate Father's Day. Folks do love a good breakfast when going out and eggs, pancakes, french toast, and waffles usually lead the way when ordering. This of course comes after the coffee. I think the first thing folks will ask for when dining out is coffee at breakfast, or is that just our table?
According to USA Today, Here are the top breakfast foods in America:
10. Doughnuts
9. Home fries
8. Oatmeal
7. Fresh fruit
6. Cereal
5. Bacon
4. Pancakes
3. Toast
2. Sausage
1. Eggs
So what about the classic "#%?! On A Shingle" commonly known as "Chipped Beef On Toast"? If you are not familiar with this classic breakfast A Spicy Perspective says "#%?! on a Shingle" is a retro war-time recipe made with white bread, dried Buddig Beef slices, and white gravy… Which were easy ingredients to find when rations were low. These are items still readily available at nearly any grocery store, and are usually pretty inexpensive. Although this humble Creamed Chipped Beef on Toast recipe goes by a name that doesn't sound very appetizing, it is in truth ultra-rich and utterly comforting. Creamy white gravy with wonderfully salty beef smothers the toast, creating a great mix of textures and flavors. It is simply everything you want for breakfast… Or a snack, or lunch, and yes also for dinner." 
You don't always see "SOS" on menus, so if you do you have come across a breakfast treat. More times than not you won't find "SOS" on the menu.
I recently was out at the Dynasty Diner on Route 9 in Tuckerton and they had "SOS" on the menu! So I had to give it a whirl and I am glad I did, it was delicious, so if you are looking for "chipped beef on toast" they have it!
So do you enjoy "SOS"? Where do you like to go for chipped beef on toast? Let us know post your comments below.
LOOK: 40 Discontinued & Special Edition Kellogg's Cereals
Countdown to the Top 12 Favorite Breakfast Restaurants in Ocean County, NJ