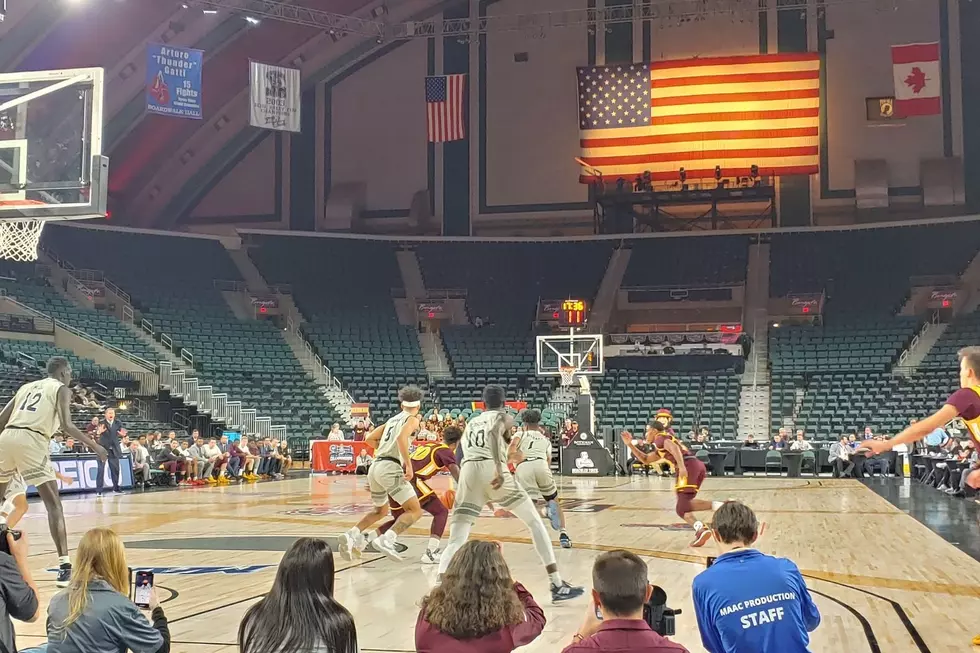 MAAC Basketball Tournament Returns to Boardwalk Hall Without Fans
*Photo by Josh Hennig/Townsquare Media at Jim Whelan Boardwalk Hall
College Basketball returns to Atlantic City one year after the COVID-19 Pandemic shutdown all of sports; the Metro Atlantic Athletic Conference will be holding their Men's and Women's College Basketball Tournaments from March 8th through the 13th at Jim Whelan Boardwalk Hall.  There is one major difference between last year's tournament and next month's tournament: No Fan Attendance.
The MAAC Committee on Athletic Administration (COAA) voted before the start of the Collegiate Winter Sports season to not allow fans to any MAAC events through the month of March.  This month, New Jersey Governor Phil Murphy  signed new executive orders allowing 10 percent indoor capacity at sporting events starting March 1 after he also allowed Parents to return in limited capacity to High School Practices and Games.  Despite there being an opportunity for fans to be in attendence at Boardwalk Hall for the MAAC College Basketball Tournament, the MAAC will stick by the decision by the MAAC COAA and that group will meet before the end of March to decide whether to extend this moratorium or allow fans in some capacity for the Spring Sports season.
The MAAC COAA is comprised of the Athletic Directors and Senior Woman Administrators from each Metro Atlantic Athletic Conference school.  The 2020-21 Basketball season marks the 40th year for the MAAC that is comprised of 11 academic institutions.  According to the MAAC, the entire tournament will be broadcast on the family of ESPN Television Networks available on local Cable and Satellite providers along with streaming on the ESPN App.  MAAC will make an announcement closer to the start of the tournament exactly which networks with carry the Semi-Final games and Conference Championship games.
The current membership of the MAAC includes: Canisius College, Fairfield University, Iona College, Manhattan College, Marist College, Monmouth University, Niagara University, Quinnipiac University, Rider University, Saint Peter's University, and Siena College. The MAAC supports 24 sports and championships during the 2020-21 academic year and MAAC champions earn automatic qualification to the NCAA Championship in 15 sports.
South Jersey Athletes Who Played/Coached in NBA and MLB